Curriculum Vitae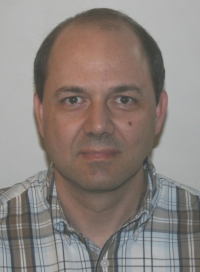 First Name: Giorgos
Family Name: Epitidios
Postal Address: 7 Nikitara Street, Ilioupolis GR16342
Email: gepiti@gepiti.com
Office Phone:: +321-13657535
Mobile Phone: +3-697-7560100
DATE OF BIRTH: April 8, 1966
FAMILY STATUS: Married, one child
MILITARY SERVICE: Hellenic (Greek) Marines sergeant (November 1988 to June 1990).
CURRENT OCCUPATION:
DOL Web Measurements Analyst
InfoCom magazine Regular columnist on Internet Business issues and technologies (2000-)
EDUCATION:
BA on Economics from the Economic University of Athens (1989).

Msc Marketing (ECOLE SUPERIEURE LIBRE DES SCIENCES COMMERCIALES APPLIQUEES), 2001
LANGUAGES: Greek (native speaker) - English (Excellent) - French (Very Good) - Italian (beginner)
VARIOUS INTERNET RELATED ACTIVITIES:
Conference speaker for I-COM.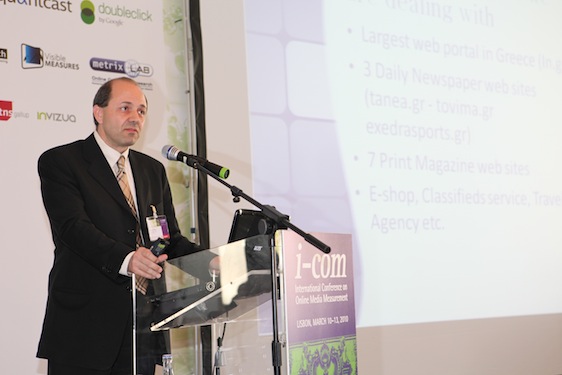 Editor and Publisher of the Greek language INTERBIZ ezine (Internet business news, applications, consulting etc.)
President of the Hellenic Association of Internet Professionals (HAIP)
Founding member of EEXI (Association of Hellenic Internet Users) and member of its board of directors (1994-1996)
PROFESSIONAL HISTORY:
(2007 - today) Web Measurements Analyst
(2004 - 2006) Lambrakis Press Foundation - Commercial director of IT activities
(2000-2004) Alpha TV - Internet Project Director
A \x96 Z administration of multiple new media projects with both in-house and assembled through the Internet teams\xB7
Project budgeting , analysis, procurement and installation of 3rd party hardware and software\xB7
Internet content aggregation, management, filtering, publishing\xB7
ASP services analysis, Service Level Agreements on hosting and managing services
(1996- 2000) OTEnet New Services product development/management. Main fields of work:
Full project life cycle implementation for New Web and E-commerce Services (business analysis - planning, development, testing, staff training, launching, maintenance, financial reporting, marketing)\xB7
Project Management for European Union technology projects\xB7
Pre-sales, consultancy and after sales for major clients (large accounts \x96 public tenders)\xB7
Strategic development and market intelligence issues
1994-2000 Teaching of Internet business models and strategies, HTML Authoring etc. at various organizations (OTE, Hellenic Management Association, etc.)
(March 1995 - October 1996) General Manager of Computer Publisher V. GIURDAS PUBLICATIONS
(December 1990 - March 1995) Production and Sales Manager of Computer Publisher MOSCHOS GIURDAS
(Military equipment sales, May 1990 - December 1990) Sales executive of LEONIDAS PAPAGEORGIOU Ltd.
PUBLICATIONS: (in Greek)
The following works (in the Greek language only) have been made available to the general public through the Internet:
PERL Language Tutorial (2002)
HTML Language Tutorial (1998)
How to use Netscape Communicator (1998)
HTML Language dictionary (1997)
Internet Business Guide (1995)
Hypertext guide to the Internet (1993, in Windows help file format)
COMPUTER EXPERTISES:
HTML editing, Perl Programming, UNIX, Internet client software and tools, WINDOWS XP (and older versions), MICROSOFT WORD, EXCEL, ACCESS, POWERPOINT, PROJECT 2000 FOR WINDOWS, e.tc.
OTHER EDUCATIONAL ACTIVITIES:
Voice over IP technologies (London, 1999)
Computerized Accounting (1990).
Advertising (1988)
Public Relations (1988)
PERSONAL INTERESTS:
Dance (Tango, Waltz, Rumba etc.)
Sailing (Offshore and dinghies)
Reading (History, Essays, Classical Literature)
SOCIAL ACTIVITIES:
Member of the following institutions:
Hellenic Computer Society
Hellenic Chamber of Economists
Internet Society
E.E.X.I. Association of Hellenic Internet Users
Giorgos Epitidios © 2010
---

Back to my home page